What a Cool Canvas
Grayrigg gets a new play space and it's brilliant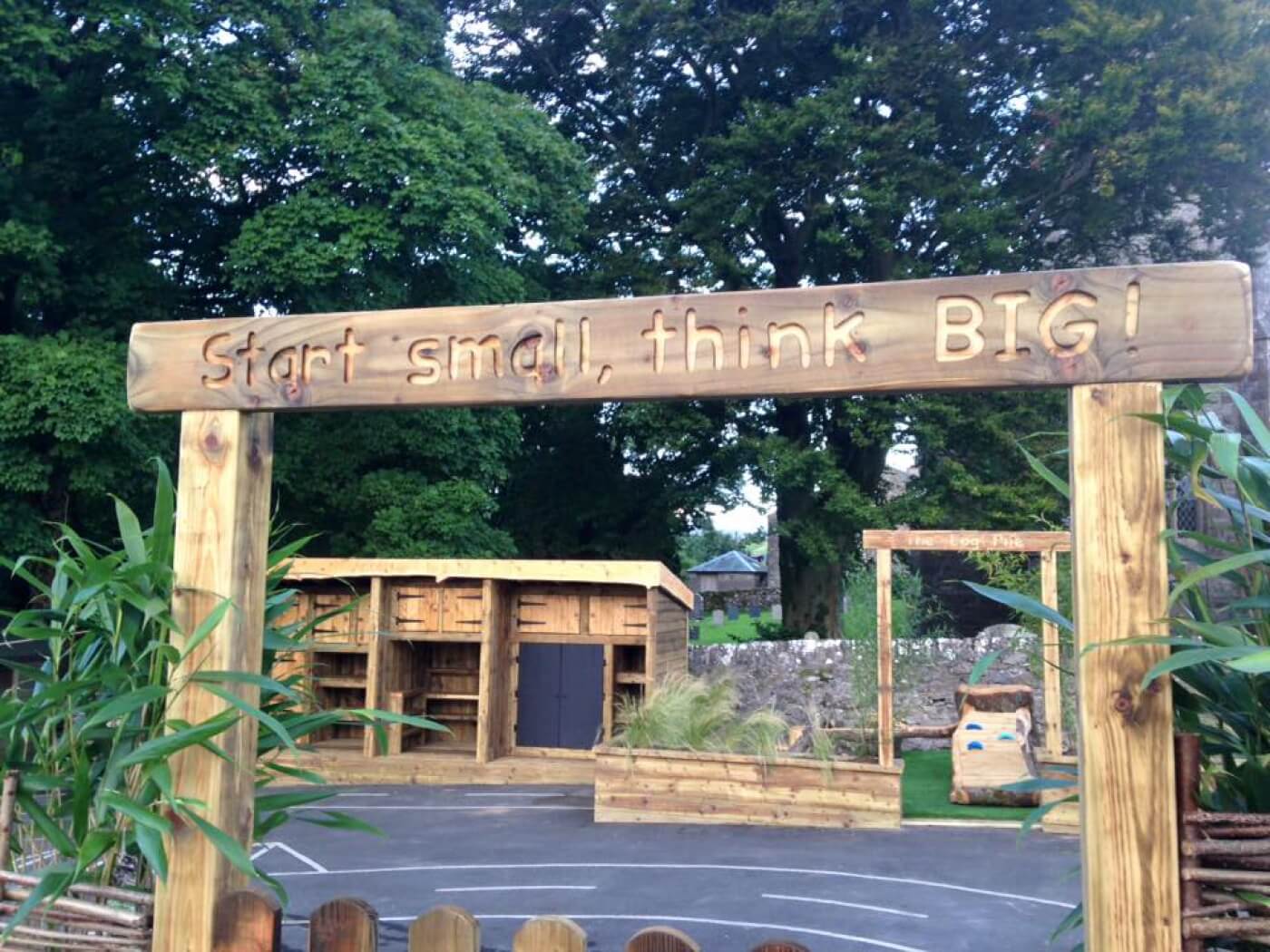 With a stunning view of Whinfell, a large playground and large hilly field nobody could deny that our school's setting is stunning. Looking out of the windows to the rear of the school is like looking at a framed masterpiece. With the use of two beautiful forests our outdoor learning was good, but I wanted it to be inspirational.
The problem wasn't lack of space, it was what to do with the space. We had several visits from outdoor developers and all had their merit but nothing quite sat right until a visit from Oliver Wotherspoon from the company Cool Canvas. The first thing that hit me about Oliver was that he was as excited as I was to discuss ideas. Talking to Oliver felt like nothing was impossible, everything we discussed was open ended play, collaborative play.
My biggest fear was spending a lot of money on something that children would get bored of, yes of course I wanted a bit of a wow factor to excite the children (and our wonderful fundraisers) but I also wanted a legacy, something that would never lose its WOW for the children, something where play was open ended. It was in conversation with Oliver that we began to discuss limitless play, a concept that sat perfectly with his bespoke designs and sat perfectly within our school vision.
It is important that the learning outside could be extendable for all children from reception to year 2 (and beyond).
The other consideration of course was to ensure that the development sat well within the beautiful setting. The last thing you want to do is look out and see a bright primary coloured play area in the middle of a place of natural beauty. Oliver's designs really celebrated the view. He designed the hobbit hole door, to frame the view perfectly and a writing area that looks out onto the view to inspire the children's writing and planning. The area was to be made from natural wood and to be planted up with grasses and bamboos. He also planned a texture kitchen (complete with Belfast sink), a climb in sand pit, a builder's workshop and an amazing water system complete with pumps, pulleys and other moving parts and a stunning climbing area made from fallen trees.
Once the design arrived Mrs Wiseman worked hard applying for grants and organising finances. A huge thank you to Friends of Grayrigg School whose tireless fundraising made this possible alongside the local and national funders that supported this work. It really is another example of the amazing team work that goes on here at Grayrigg. To all who supported this project - a huge thank you from us all, especially the children.
Much of the work was done off site in the Cool Canvas workshop. The moment of truth arrived early one Saturday in September and I met the team at school as a lorry fully loaded with timber and planters arrived in the Cumbrian rain! Fortunately the weather picked up as the week went on and the talented team from Cool Canvas were able to build our play area in a week. With every new piece going in, I became more excited. At 7.00pm on Friday of that week the area was finished and ready for use.
Every bespoke piece was perfectly crafted. After I had said goodbye to the Cool Canvas team, I stood in the middle of our new play area and looked around. I was amazed at how emotional I felt as I looked around imagining the endless opportunities now available to the children at Grayrigg CE Primary School. My only disappointment was that it was the weekend and I would have to wait until Monday to see the children in it. If you would like to see the children using it have a look in our gallery and at the video blogs page - after all the children are the best people to judge whether the area is a success or not!
← back to the blog