Ofsted
Ofsted carried out an inspection of our school in April 2015 and their summary of key findings for parents and pupils states that:
This is a good school.
Early years provision is good. As a result, children enjoy school, achieve well and are ready to make a good transition into Year 1.
Pupils across the range of abilities make good progress across the school. Many are making rapid progress in response to more stable and consistent teaching and additional support.
The standards that pupils attain by the end of Year 2, and by the end of Year 6, reflect their good achievement.
Teaching is typically good across the school. Teachers plan well for the different abilities of individual pupils.
Pupils' behaviour is good. Pupils mix and learn well together. They show good attitudes to their work. These qualities help to sustain pupils' good and improving learning.
The school's work in keeping pupils safe and secure is good. All pupils are treated equally and benefit from high quality care.
Pupils' spiritual, moral, social and cultural understanding is well developed. For example, all participate in dance performances and, in addition, almost all take part in a wide range of after-school sporting activities.
The inspirational headteacher has effectively led several whole-school changes. In a relatively short space of time, there have been significant improvements. Staff work well as a team in supporting pupils' personal development and academic achievement.
Leaders and managers, including the governing body, have secured improvements in the achievement of all groups of pupils and in the quality of teaching. The school continues to improve.
You can read the report in full here Ofsted report 2015

Ofsted also provide an on-line questionnaire called Parent View and this is the main source for gathering parents' and carers' views about a school when it is inspected. When parents and carers are notified of the school's inspection, they have an opportunity to contribute their views through a short set of questions.
Click on the logo to go to Ofsted's Parent View

DfE Performance Information
The Department for Education publish school performance information annually.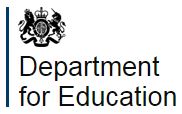 Click on the logo to go to the DfE performance table
Exam and Assessment Results
Our most recent key stage 2 (KS2) results can be found here.